What is the Difference Between Sleep And Hibernate in PC & Laptop What is the Difference Between Sleep And Hibernate in PC & Laptop
What is the Difference Between Sleep And Hibernate in PC & Laptop
Sleep Mode
In a
Sleep mode
, the device acts similarly as if a movie is paused in a DVD player. Often called as a
Standby mode,
this power-saving state will stop all the currently running operations, programs and opened documents and application. It will immediately put all the applications and programs in the memory. This mode can be quickly resumed to a normal state within a few seconds and a user can start full-power operation instantly.
You should choose the 'Sleep' mode,' if you want to stop working for a brief period of time or want to relax for a few minutes while working. Your device will not use much power in Sleep mode and will wake up instantly to meet your work deadlines.
Hibernate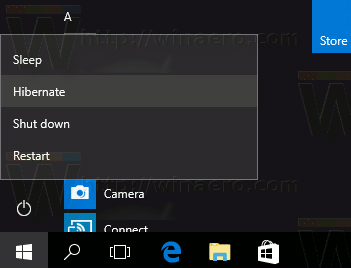 The
Hibernate mode
, also known as zero power mode, efficiently saves your current/open documents and running applications to your hard disk drive and shuts down the computer. If your computer is in Hibernate mode and is properly shutdown, then it uses zero power. If you turn on your PC again, then it will resume everything as it is from where you left off. You can easily use this mode if your PC will not be used for an extended period of time and you don't want to close your documents.
Where you can find them?
Both the buttons can be seen by clicking on the 'Start' button and then pressing the arrow located on the right-hand side of the 'Shutdown' button. Generally, in all
Windows OS versions
, the sleep or hibernate button is available but in case these aren't available,
then it might be possible that your video card might not support these features. Either update the driver or check the information that deals about your video card and supported drivers.
How to wake up your devices from Sleep or Hibernate?
Generally, you can easily resume the working of your PC by pressing the Power button on your computer. But if it is not helping, then you can wake your computer by holding or pressing a key on the keyboard, clicking a mouse button or swapping the screen, or opening the lid on a device. Look for product documentation or visit the manufacturer's website to know about the activity that can wake up your machine instantly.
Will these modes drain the device battery?
Hibernate mode is a zero power mode hence, no battery will be consumed if your device is resting on this mode. But Sleep mode requires an extremely small amount of power, which is negligible in most of the PCs, and will consume the same from the main unit. In case your laptop's battery gets low during Sleep mode, then Windows will automatically send your device into hibernation mode.
What are the disadvantages of these modes?
No matter how instantly a PC can wake up from Sleep, when it needs to perform or work for a particular task, but there is a huge risk of data loss associated with this mode. If your device loses power in its 'Sleep' mode, then all the current data will be completely lost and the user will need to restart the work again, once the PC is charged.
In simple words,
when a PC loses power the
RAM loses
the information including the opened documents and running apps, it has stored on it. Hibernate mode is a much secured and safer mode of power saving, but the main disadvantage of is that the computer takes longer time to switch itself back into a working state.
Use the above-mentioned tips to save as much power as you can because it's not always possible to get a charging port everywhere. It is recommended to take a break if your battery is running low. Check your laptop's battery level before leaving your house and if you're out, then choose these modes to save power for your urgent tasks.
You can choose Sleep or Hibernate, depending upon your break time and the amount of time needed to resume the services to normal. These newly incorporated features in Windows devices will assist you in saving power for urgent tasks without actually shutting down your PCs.
Read Latest Articles Also
Top Programming Languages in the World - Best Formal Language For You
Introduction of Tablet PC & Advantages And Disadvantages of Tablet PC
Top Genuine Way To Get More Followers In TikTok- How To Get Followers in TikTok
We Hope You Love The Articles- "What is the Difference Between Sleep And Hibernate in PC & Laptop" Do Share On Facebook And Whatsapp. Subscribe Us For More Awesome Content.