History of Internet in Short - 1950s To Today History of Internet in Short - 1950s To Today in Short Brief History of the Internet in Short - How Internet Start in The World
History of the Internet in Short - How Internet Start in The World
Since the 1950s,
computers have been used as tools to coordinate information from different places. The
US military's Sage System
(
SAGE
) is the first large-scale system in this area. A series of special-purpose commercial systems such as "sabers" have also emerged.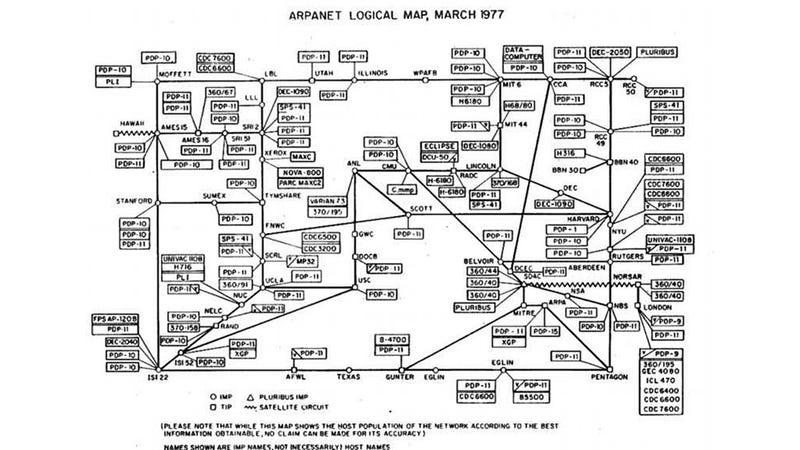 ARPANET
After the 1970s,
computer engineers at major universities in the United States began using telecom technology to connect their computers.
Since this work has been sponsored by ARPA, its computer network is also known as
ARPANET
. Since then, the technology used in the ARPA network has rapidly spread and evolved.
This network has also broken through the scope of the university and the military and finally formed today's Internet. The advent of the network has led to the redefinition of computer properties and boundaries.
John Gage and Bill Joy of Sun Microsystems pointed out:
"The network is a computer." Computer operating systems and applications are moving in the direction of accessing network resources such as other computers in the network.
Initially, these network devices were limited to use by high-end scientists, but with the spread of e-mail and World Wide Web technologies and the cheapening of network connectivity technologies such as Ethernet and ADSL
since the 1990s,
the Internet has become ubiquitous. The total number of computers connected to the Internet today is more than tens of millions; the popularity of wireless Internet technology has made the Internet in the mobile computing environment.
For example, Wi-Fi technology widely used in notebook computers is a representative application of wireless Internet access.
After the 1990s,
after the VoIP technology of the telephone modem became mature, it was upgraded to broadband data by dial-up of narrow-band telephones.
This represents the new era of the Internet, changing the speed of jogging to the speed of driving, and also changing the use of computers.
It is customary to increase the popularity of Internet communication, such as instant messaging or SKYPE.
In the past, only text messaging can be promoted to audio and video transmission. In the cloud and big data era, various new-type industries, such as online stores, have been created.
Online e-commerce
, online auctions,
online sales,
online games, web design and erection, and an increasingly popular cloud data repository or backup repository are constantly optimizing and transforming the lives of existing humans.
if You Find
the Whole History of the Internet In The World So, Click Here To See.
Read Also
The Whole History of Android Operating System in Short And Easy Understand
History of the iPhone Smartphones - Evolution of iPhone 2019
The History of the Internet in The World - So Who Invented the Internet?
We Hope You Love The Articles- "History of the Internet in Short - How Internet Start in The World" Do Share On Facebook And Whatsapp. Subscribe Us For More Awesome Content.