A Brief Introduction of Asus Republic of Gamers - ROG Computers & Laptop A Brief Introduction of Asus Republic of Gamers - ROG Computers & Laptop
A Brief Introduction of Asus Republic of Gamers - ROG
For years since its establishment,
ASUS
aimed to put an ever-greater emphasis on PC gaming. This process resulted in the 2006 founding of the Republic of Gamers brand (ROG), formed for the sole purpose of delivering the most innovative hardcore hardware for truly dedicated gamers.
Since then, the efforts of the ROG team have led to a constant flow of PC gaming technology that has become legendary among enthusiasts for its performance. ROG is more than just hardware, though – we take an active part in the global gaming community, helping develop the industry by sponsoring events such as
PAX
and
Dreamhack
.
Worldwide media have recognized ROG as a leader in PC gaming and
overclocking performance
, with many of our products winning awards and gaining very positive feedback from hardware pros.
With this great response from gamers and the industry, ROG has all the resources it needs to keep working on enabling even better experiences – technology never sleeps, nor should the action!
The ROG Logo
The first version of the ROG logo was a cubed letter G, denoting the great depth and many facets of gaming. This morphed into the mask logo, as part of a major brand overhaul in 2008. It now includes the new red cloak motif, which debuted together with the
Rampage II Extreme motherboard
.
ROG in Action
As a hardware vendor that is in tune with the pulse of PC gamers needs and wants, ASUS is in sync with the industry.
With the ASUS ROG brand, we take an active part in the global gaming community, helping develop the industry by sponsoring popular events such as PAX and Dreamhack.
ASUS is proud to be an integral part of the industry and community and will continue to provide the latest hardware to enhance the gaming experience.
Republic of Gamers (ROG)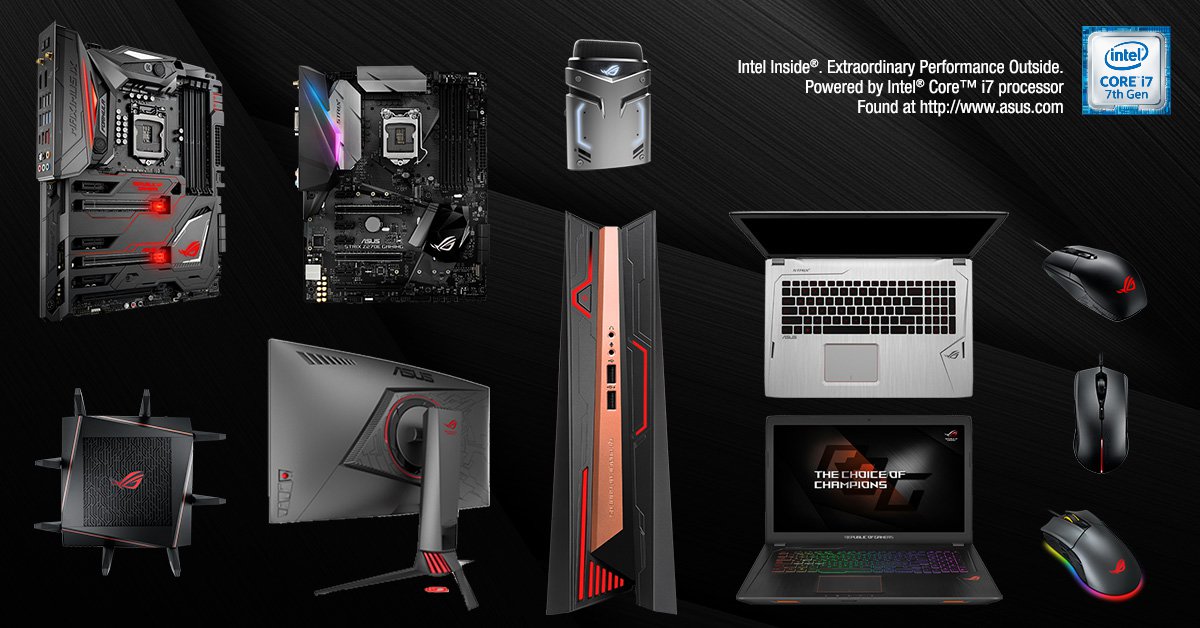 Republic of Gamers is a brand used by Asus since 2006, encompassing a range of computer hardware, personal computers, peripherals, and accessories oriented primarily toward PC gaming.
Asus AMD Crosshair V Formula-Z Motherboard
[Buy Now With Amazon##eye##]
The line includes both desktops and high-spec laptops such as the Asus ROG Crosshair V Formula-Z Motherboard or the Asus ROG G751JY-DH71 Laptop.
AMD graphics cards
were marketed under the Arez brand due to the Nvidia GeForce Partner Program. However, when the GeForce Partner Program was canceled, the AMD cards were renamed back to the ROG branding.
In 2013 ASUS launched the RAIDR Express, a PCI express based RAID 0 SSD subsystem with two SSDs on one PCB.
The ROG Phone will have a special version of the Snapdragon 845 CPU that can be overclocked, vapor cooling, an external heatsink fan with the USB-C and headphone connectors on its bottom, three different docks and will be released in Q3 2018.
We Hope You Love The Articles- "An Introduction of Android Q - Release Date, Features Beta Lists" Do Share On Facebook And Whatsapp. Subscribe Us For More Awesome Content.