What is Shopify And How to Use - Why Shopify is Best For E-Commerce What is Shopify And How to Use - Why Shopify is Best For E-Commerce
What is Shopify And How to Use it - Why Shopify is Best For E-Commerce
What is Shopify
Shopify Inc. is a Canadian e-commerce company headquartered in Ottawa, Ontario. It is also the name of its proprietary e-commerce platform for online stores and retail point-of-sale systems.
Shopify offers online retailers a suite of services "including payments, marketing, shipping and customer engagement tools to simplify the process of running an online store for small merchants."
The company reported that it had more than 800,000 businesses in approximately 175 countries using its platform as of December 31, 2018, with total gross merchandise volume exceeding $41.1 billion for calendar 2018.
Why Shopify is Worldwide Famous:
No doubt, Shopify is famous worldwide, but let us have a look at the points that prove these words valid:
Shopify Is A Fully Hosted E-commerce Platform: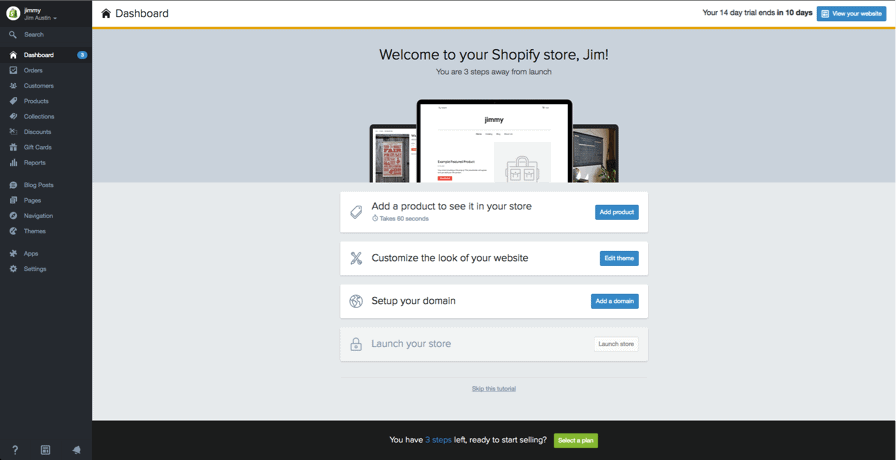 Talking about the features of Shopify, the first comes out to be, Shopify serves as a
fully hosted eCommerce platform
. This means we no longer have to have a separate payment integration method, site content management, and
web hosting
.
All these come in the same pack and all we need to do is to provide our customers with products and services.
Great Customer Support:
This point serves as one of the best features of Shopify! Shopify's great customer support dramatically not solves the problems that can arise when having to learn a new system but also reduces the stress of the customers.
It is unique as it offers chat,
Email
along with 24/7 phone support enabling us to actually speak to someone in our moment of need, rather than leaving us to pull your hair in frustration!
Functionality:
The functionality of the Shopify is so advanced that it provides us with an app/plugin style platform which allows us to download, install and fully customize the website and provides the surety to enhance the sales and leverage on social media.
Not only this but; Shopify also provides us with features such as accounting, inventory management along with business reporting. We can even add email autoresponder integrations which can help us to automate and run our business on autopilot!
Marketing Capabilities:
Shopify provides us with ultimate marketing capabilities such as detailed data analysis and marketing abilities. This basically includes a built-in blog for us to write blog posts and create content to market your products.
As blogging can be one of the fastest ways to increase our online visibility and boost our website SEO rankings, helping us to drive customers to our website.
Shopify also allows us to create quick and simple website landing pages which can directly attract the customers towards our business. It simply the things by using tools like Google AdWords and Fb Advertising and allowing customers to easily make purchases.
Other effective marketing features include the
Abandoned Cart Recovery feature
where we can get Shopify to send a targeted email to the site users who for whatever reason ended up abandoning their cart that too after almost completing a purchase.
Read Also
What is E-Commerce? How E-commerce Business Works - Full Free Guide
Advantages of Doing Business Online - Beginning an online business
Why SEO Is So Important to Your Business - What is SEO?, Why It's Important
We Hope You Love The Articles- "What is Shopify And How to Use it - Why Shopify is Best For E-Commerce" Do Share On Facebook And Whatsapp. Subscribe Us For More Awesome Content.