Pro & Featured Tips And Tricks For Windows 7 Operating System Pro & Featured Tips And Tricks For Windows 7 Operating System Pro & Featured Tips And Tricks For Windows 7 Operating System
Pro & Featured Tips And Tricks For Windows 7 Operating System
Customizing
Microsoft Windows 7
to get the operating system of your dreams is fast and easy if you're using the Professional version. Whether you're already using Pro for years or a newbie fiddling with your new operating system, we've got you covered.
Buy Windows 7 From Amazon.com
Below are five Microsoft Windows 7 enhancements and under-hyped features.
Automate Backup to an External Drive or a Web Location
When something unexpected happens to your computer, the worst thing that can happen is to lose all your important data. While Microsoft Windows 7 offers robust protection from hard drive failure, you can't always keep your PC safe against accidental deletions, drops,
electrical shorts,
and even forgetfulness.
With Windows 7, backing up happens in just three clicks. Start by selecting Windows Backup, click
"Set up backup"
and follow the steps in the wizard. You can either schedule an automatic backup or manually do it yourself by clicking on the "Back up now" button.
Organize and Manage Files Using Libraries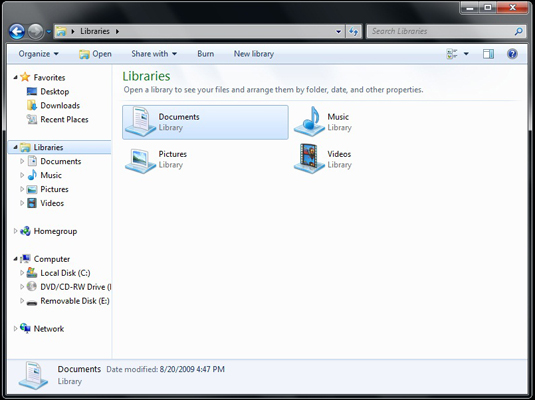 Libraries are perhaps one of the best under-hyped feature built into Microsoft Windows 7. It makes searching on Windows better by organizing all of your folders according to their category. If you have different folders for videos, for instance, you can put them all in the "
Videos
" library for faster access.
What's good about Libraries is its deep integration with Windows Search for lightning-fast speed search. Just make sure to add each folder to the Libraries for it to get indexed and appear during your search.
Boost Productivity Using Jump Lists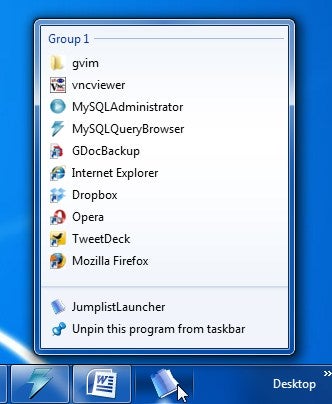 Another favorite Microsoft Windows 7 feature is called "Jump Lists"
and it's perfect for jumping straight into a song or file your frequently use or website you regularly visit. Jump Lists makes it easier for you to perform routine functions.
It appears both on the Start menu and the taskbar when you right-click on an icon.
Automate Just About Any Tasks
If you're sick of doing trivial computing tasks and you're always looking for ways to save time, automation is your secret weapon.
The good news is, Microsoft Windows 7 comes with a built-in Task Scheduler that lets you automate tasks from as simple as starting a program to as complex as sending an email. What's more, you don't need help from your tech-savvy friends to create a task. Simply fire up the Start menu, type "task scheduler" and enter.
Clean Your OS and PC Peripherals
This is the most basic but often overlooked maintenance tips. It doesn't matter if you're a heavy or light PC user. Cleaning your system keeps it protected against spyware and virus and worms attacks. Delete any software that seems malicious and get rid of unwanted files that clog your PC.
Windows 7 has a good Add/Uninstall Programs alternative called "Revo" and it's fast and efficient. It offers a complete view of all programs you've installed than Windows does. It can also disable applications for auto-starting.
Your PC's external condition is as important is its internal environment. Routinely clean peripherals to get rid of dust. Keyboard crud can prevent you from working. Noisy fans make using your PC annoying. Making your PC look nice both inside and outside can make your work better. Schedule a day in your week for spring cleaning, or two days in a month if you're too busy.
Maintain a worry-free and faster Microsoft Windows 7 using these five tips. You may consider yourself a Windows master once you've completed all of them. There are other Windows-specific tips for running a more efficient PC. Don't forget to check them out.
Read Also
Top 10 Blog Writing Tips For Publishing Great Blog Content For Business And Website
We Hope You Love The Articles- "Pro & Featured Tips And Tricks For Windows 7 Operating System - Windows 7 Tips And Tricks" Do Share On Facebook And Whatsapp. Subscribe Us For More Awesome Content.