4 Best Blogging Platform for Beginners In this article, we will share with you 4 Best Blogging Platform for Beginners that helps beginners to start a blog website.
4 Best Blogging Platform for Beginners
In this article, we will share with you
4 Best Blogging Platform for Beginners
that helps beginners to start a blog website.
Blogging was initially just available to a few limited people who had the technical know-how to manage their own site.
Now there are a growing number of blogging platforms emerging that make it really easy for anyone to start their own blog. So, the question is -
'Which is the best blogging platform available?'
Here Best Blogging Platform for Beginners
Free hosted blog (WordPress.com) or a self-hosted blog (WordPress.org)
The blogging platform is Blogger
Microblogging sites are Tumblr.
TypePad: This blogging platform has gained popularity among the creative people
First developed and popularized by the Israeli company also called Wix
WordPress
When it comes to blogging platforms, the first name that comes to mind is WordPress! This is considered to be the number one choice for many people who are starting a blog and is used by millions of people worldwide.
There are two types of WordPress sites that you can create - a free hosted blog (
WordPress.com
) or a
self-hosted blog
(
WordPress.org
).
Advantages:
The self-hosted WordPress option is a great way to create a professional-looking website. It is really simple to install and is considered to be one of the best content management systems available, backed by huge community support.
You get an opportunity to choose from a wide range of free custom themes and can easily upgrade to a premium theme. There are literally thousands of plugins that you can install to customize every aspect of your site and tailor it to your own specifications.
The best part is that it comes with a robust anti-spam capability and allows you to easily add and manage to advertise on your own site. With a free-hosted blog, you won't have to worry about setting up a hosting account, installing and managing WordPress.
Disadvantages:
When you opt for the free-hosted version of WordPress, you will find countless ads floating around and disturbing you, which you have little control over. Many features of WordPress.com need to be paid for.
There are little customization and add-ons available. Some WordPress plugins can be tricky to use and need to be regularly updated to remain active. You may need to have some technical background to install and use the self-hosted version effectively.
Blogger
The second name which appears in the blogging platform is
Blogger.
After WordPress, this is considered to be the second choice by a number of bloggers and writers online. Google now owns and manages Blogger and all its millions of users.
Advantages:
As Blogger is managed by Google, all the other Google programs and services work seamlessly together, making it easy to flick between different services. You can also expect excellent support from Google and a helpful online community should you need any help. Blogger is completely free with no money required at any stage.
Disadvantages
: Blogger doesn't have a self-hosted version, which means that there are aspects that you have no control over. Secondly, it is considered by some to have poor SEO implementation, which can make it harder to get your content ranking highly in the search engines. You can't completely customize your blog and it's not very suitable for creating a stand-alone corporate site.
Tumblr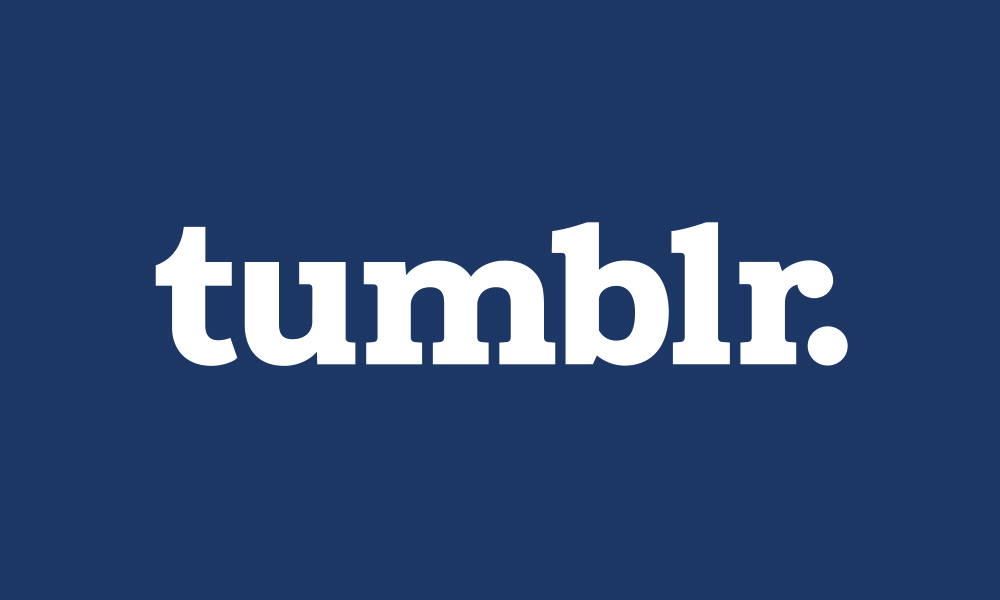 Another name which is pretty popular for blogging along with microblogging sites is Tumblr. It is one of the more popular platforms where bloggers and writers produce both commercial and non-commercial content. If you are looking to integrate blogging with social media, this platform is considered to be a great platform for doing that effectively. You can quickly share any content or idea over the social media platform using Tumblr to your readers or audiences.
Advantages:
Talking about the merits of Tumblr, it is generally meant for short and sweet blogging topics, making it perfect for personal blogs. Along with it being a free platform, there is a lot of third party support available online should you need any technical assistance. Lastly, as mentioned before, it has excellent social media connectivity making it easy to share all your content across the major social sites.
Disadvantages:
When you talk about archiving, this is really a big problem for Tumblr. You will also find limited support for RSS feeds and comments, making SEO less effective for sites built on this platform. Customization options are also quite limited.
TypePad
TypePad:
This blogging platform has gained popularity among the creative people, a number of industry leaders and related businesses. So if you belong to any creative industry, this can be a perfect platform to work on.
Advantages:
A unique merit about this platform is you get a domain name. You can customize designs, get good personal support. Besides, it can integrate or blend properly with Facebook with ease.
Disadvantages:
Typepad isn't free. You need to subscribe to it to be able to use it. It is also considered to be a small player compared to the other platforms on this list.
There are other
blogging platforms
available that you can use, such as
Drupal
,
Joomla
,
Moveable Type,
LiveJournal
,
Xanga
, etc. which fulfill different individual aspects. But if we go back to the initial question, 'Which is the best blogging platform available?', the answer should be based upon your own personal requirements, your target market, your budget. So test drives a few options to find the one that suits your business and your style.
Bonus

Wix.com Ltd.
is an
Israeli cloud-based web development platform
that was first developed and popularized by the Israeli company also called Wix. It allows users to create HTML5 websites and mobile sites through the use of online drag and drop tools. Along with its headquarters and other offices in Israel, Wix also has offices in Canada, Brazil, Germany, India, Ireland, Lithuania, the United States, and Ukraine.
Users may add functionality such as social plug-ins, e-commerce, online marketing, contact forms, e-mail marketing, and community forums to their web sites using a variety of Wix-developed and third-party applications.
The Wix website builder is built on a freemium business model, earning its revenues through premium upgrades.
Description
Users must purchase premium packages in order to connect their sites to their own domains, remove Wix ads, access to form builder, add e-commerce capabilities, or buy extra data storage and bandwidth.
Wix provides customizable website templates and a drag-and-drop HTML5 website builder that includes apps, graphics, image galleries, fonts, vectors, animations, and other options. Users also may opt to create their web sites from scratch. In October 2013, Wix introduced a mobile editor to allow users to adjust their sites for mobile viewing.
Wix App Market
offers both free and subscription-based applications, with a revenue split of 70% for the developer and 30 percent for Wix. Customers can integrate third-party applications into their own web sites, such as
photograph feeds
,
blogging
,
music playlists
, online community, e-mail marketing, and file management.
Read Also
Basic But Most Important 4 SEO For Beginners
How To Make Money From Blogging For Beginners
Top 10 Tips For Blogging For Beginners
We Hope You Love The Articles- "4 Best Blogging Platform for Beginners" Do Share On Facebook And Whatsapp. Subscribe Us For More Awesome Content.