The Major 4 Benefits of Mobile App for Business The Major 4 Benefits of Mobile App for Business In this article, we will share with you the Benefits of Mobile App for Business. so, without waste time let's start it-
The Major 4 Benefits of Mobile App for Business
In this article, we will share with you the
Benefits of Mobile App for Business
. so, without waste time let's start it-
Nowadays smartphone users are increasing with a rapid rate and it's an indication that a mass customer base is in now shifting towards smartphones. So, now having a desktop or
mobile website
is not enough.
In the current digital era, only having a web presence is not enough. Competition is getting harder each passing day for every business whether it's a startup or a well-established enterprise.
We all know as a business owner that in order to stay competitive in today's marketplace, you need to position your business to take advantages of emerging trends.
Today smartphone users are increasing with a rapid rate and it's an indication that a mass customer base is in now shifting towards
smartphones
. So, now having a desktop or mobile website is not enough.
Now customers need uninterrupted mobile services and that can only be possible with mobile apps. Mobile apps are a part of every conceivable business, irrespective of their size or services they offer. Apps keep your customers engaged with your products or service while generating new customers in the process.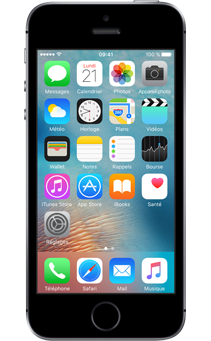 Here The Major 4 Benefits of Mobile App for Business
Mobile apps can be one of the simplest ways to increase brand awareness over the longest period of time.

It gives maximum exposure to your business. Every time the user swipes their phone, your business is always visible. Brand logo and slogan of the company are always visible to the user's mobile phone and whenever they need your services they can easily access your app.

The success of a business depends on customer's satisfaction whether you are providing your services from a store or providing online services through websites over the internet.

Mobile apps provide uninterrupted services and perfect user experience. Mobile apps take less time to open than a mobile website takes to load, in fact, many aspects of apps are usable even without an internet connection. In the current scenario, it is a race to deliver products or services to the customer faster free Web Content, and the winner of the race will win more customers.
Apps enable you to send a notification to customers based on their past activities and choices. This help customers to be informed about the latest deals and offers which propels them to take a lead and make a purchase through the app. E-commerce apps make it possible to propagate custom advertisements that help to increase sales.

Through mobile apps, customers can connect with your business easily and it makes a strong bonding between customers and the company.

Mobile apps have an engagement level which is higher than that of normal websites. Universal accessibility gives better visibility to your business because your app can access the website from anywhere anytime without going to your website.
Read Also
Easy Steps- How to Add Business in Google Map
Top Genuine Way on How To Promote Business by Facebook
5 Important Ways on How to Promote Affiliate Program
We Hope You Love The Articles- "
The Major 4 Benefits of Mobile App for Business
" Do Share On Facebook And Whatsapp. Subscribe Us For More Awesome Content.