What's the best part of being a member of ClickBank? That's why ClickBank What makes the ClickBank affiliate program really special is how everyone benefits.
How Does ClickBank Work
In the
eCommerce
world of today, one of the top affiliate marketing systems is
ClickBank
. Chances are you've already heard of ClickBank, and that's why you've landed on this article, to find out more.
Before you jump in, you may be wondering, what exactly is affiliate marketing, and why is ClickBank so good at it?
Starting with the basics,
affiliate marketing
is when a vendor or merchant enlists partners or affiliates to advertise and
resell their products
on a commission basis. This relationship works because the merchant has no advertising or personnel costs, allowing them to pass on significant commissions to the affiliate.
Where does ClickBank fit into this equation?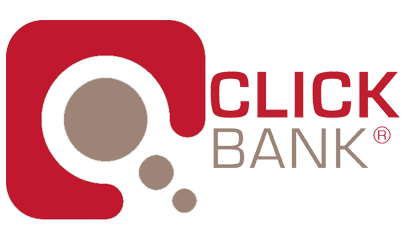 ClickBank is actually the marketplace that connects the merchants with the marketers and sellers. ClickBank's vendor program exposes the merchant to a huge, worldwide selling force. ClickBank's affiliate program gives partners thousands of products to sell.
By concentrating on digital contents like eBooks, ClickBank has created a system of payment that is nothing less than stellar. After all, in fourteen years of service, they have consistently paid their customers (vendors and affiliates) on time, which isn't something a
lot of affiliate marketing networks
can lay claim to. Since ClickBank uses its own program to make the actual sale, payment to the vendor and affiliate is instant.
What makes the ClickBank affiliate program really special is how everyone benefits.
ClickBank unburdens the merchant from business costs like hiring, payroll, and marketing. They also are a one-stop-shop for the affiliate looking for products that they want to sell. Everyone wins with this system!
Vendors can sign up to the ClickBank vendor program and put their products up for review. Upon acceptance, a one-time fee is charged. The vendor then has to price the product for retail and establish a commission percentage. ClickBank gets its profit from the vendor by buying it at a discounted rate. It's worth it to the vendor because the product is then put in the marketplace for tens of thousands of ClickBank affiliates to market and sell worldwide.
Want to be a ClickBank affiliate?
Simple. Just register for a free account. You'll have access to all kinds of tools to help you decide which of the thousands of products you'll want to promote. Pick a product, get an affiliate link and post to your Facebook page, or your blog, or wherever you have a presence on the web. It's a pretty easy process to make money as a ClickBank affiliate.
What's the best part of being a member of ClickBank?
Well, whether you're a vendor or an affiliate, the program is simple, easy, efficient and profitable. That's why ClickBank might just be the number one affiliate program on the planet.
Read Also
How can Tumblr Help my Business - Tips for Marketing on Tumblr
Domain Name Affect SEO Or Not - Let's Find Out
How Does Search Engine Optimization (SEO) Work?
We Hope You Love The Articles- "
How Does ClickBank Work - What's the best part of being a member of ClickBank?
" Do Share On Facebook And Whatsapp. Subscribe Us For More Awesome Content.